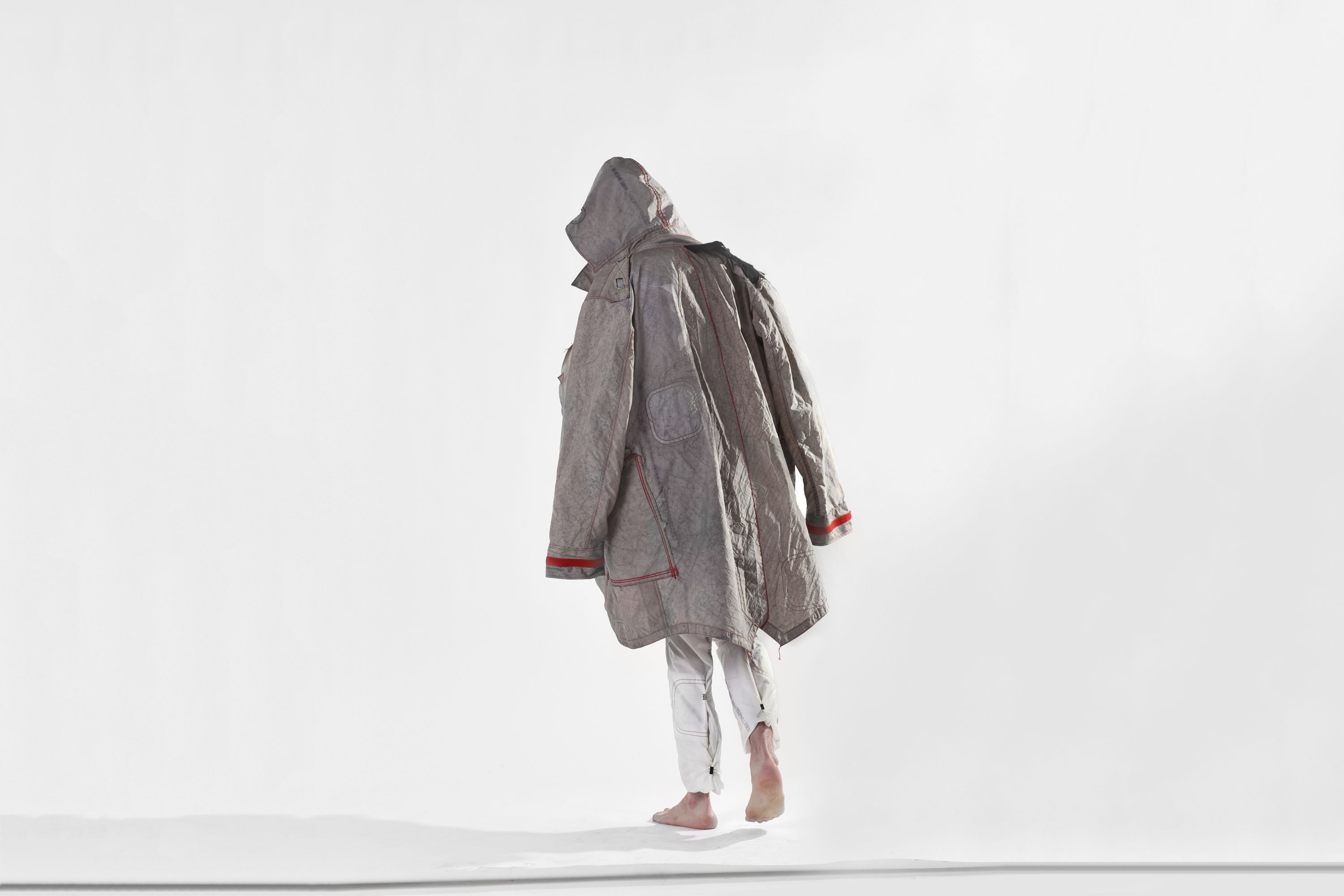 KANGHYUK COLLECTION ONE
South Korean design visionary KANGYHUK's inaugural collection appropriates deployed airbags salvaged from vehicular wreckage, crafting garments by means of technical pattern work and utilitarian design. A United States Exclusive to H. Lorenzo, KANGYHUK is presented through collaboration with preeminent showroom D/ARK as well as legendary Nick Knight's ShowStudio/Machine_a.
Made from a ballistic nylon, airbags are part of an inflatable restraint system known as an Airbag Supplemental Restraint System. A typical air bag system consists of an air bag module, crash sensors, a diagnostic monitoring unit, a steering wheel connecting coil, and an indicator lamp. Individually removed by hand after deployment, KANGHYUK disassembles the spent bag into its raw components to be re-crafted into modern and durable garments and accessories.