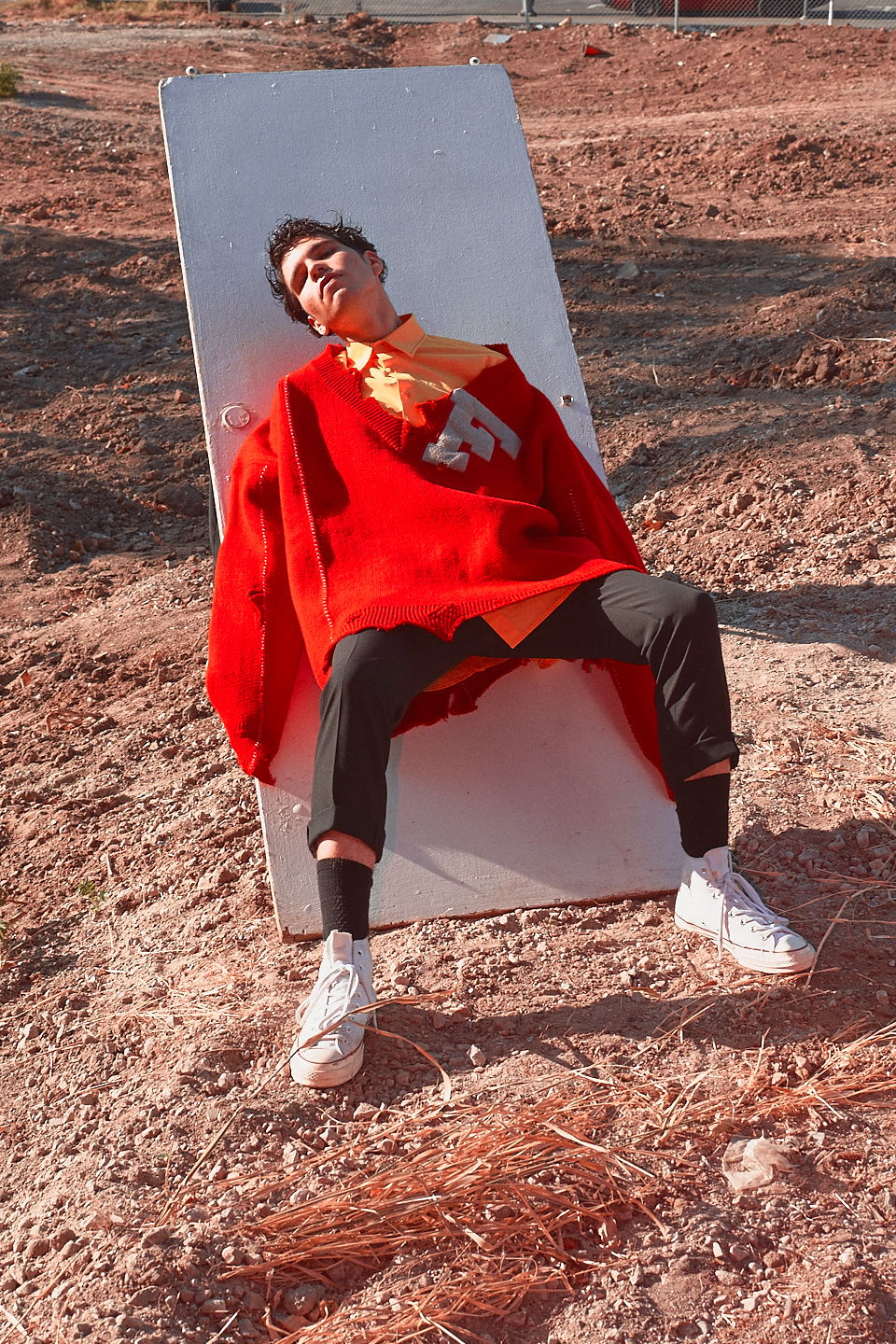 Raf's self-referential Fall 16 collection revisited key motifs from the designer's history and gave a nod to the popularity of his archival pieces- Particularly Autumn Winter 2003 Virginia Creeper and Autumn-Winter 2005 'Waves', presented as an incisive critique on his own presence and influence in the fashion industry.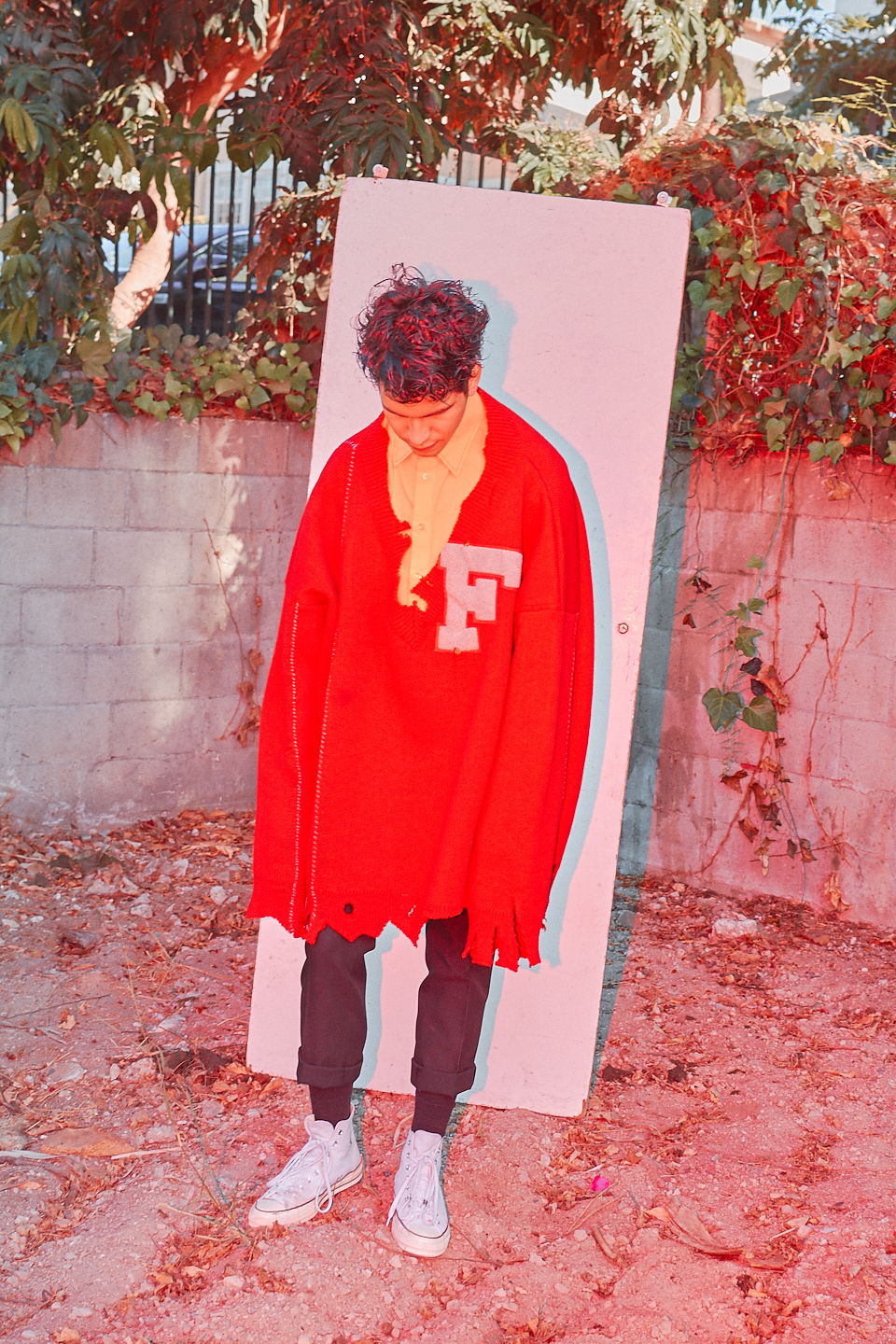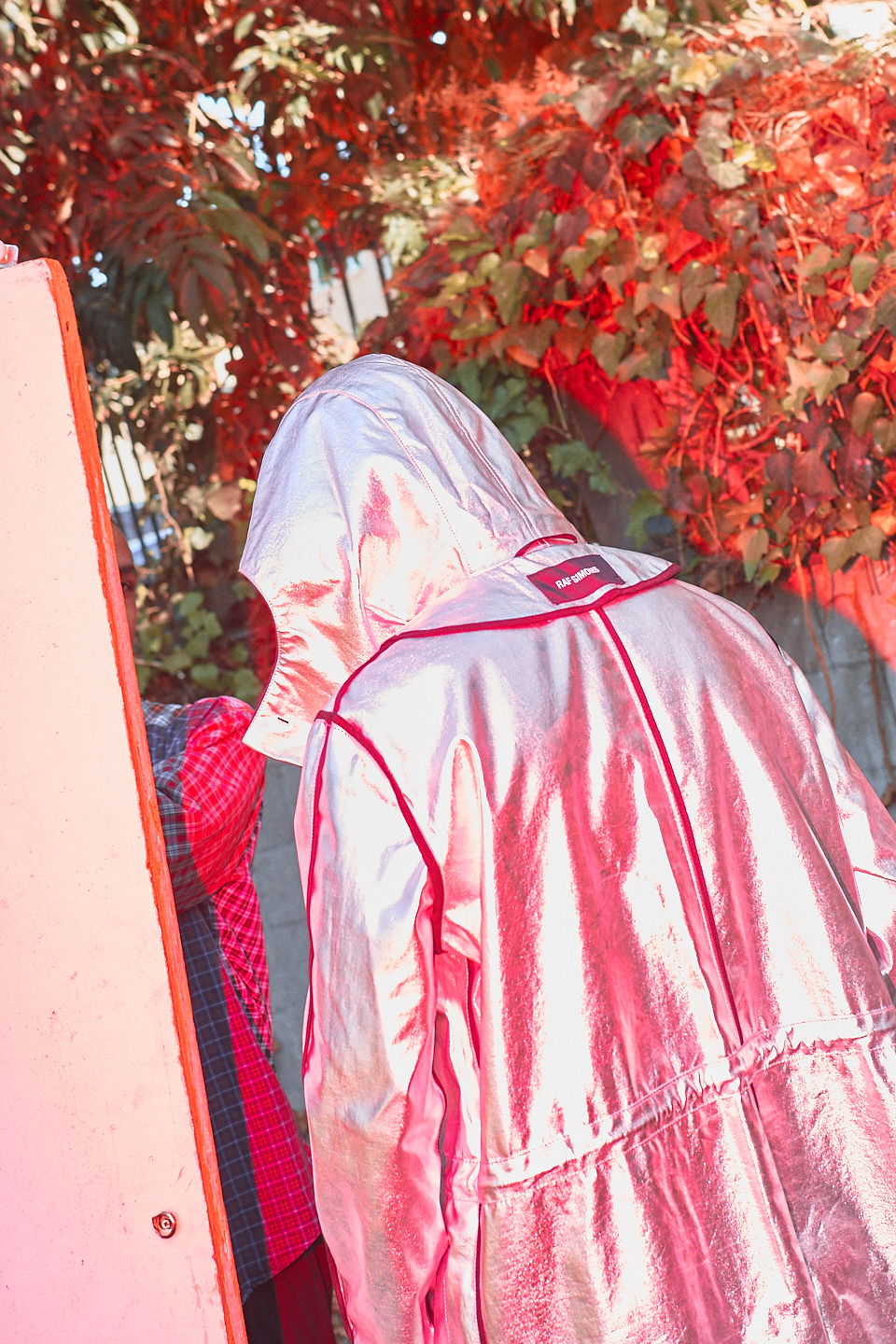 The importance of uniform in the context of youth culture can be seen throughout the collection in the form of collegiate symbolism- English schoolboys, American high school sweaters and Scout outfits. The prevalence of Detroit on the appliqué of agitated knitwear echoes the decimation of the city's industry seen through Raf's unique lens, contributing his own spin on sartorial Americana with an undertone of degeneration visualized in the frayed necklines of disproportionate sillouettes and distressed sweaters.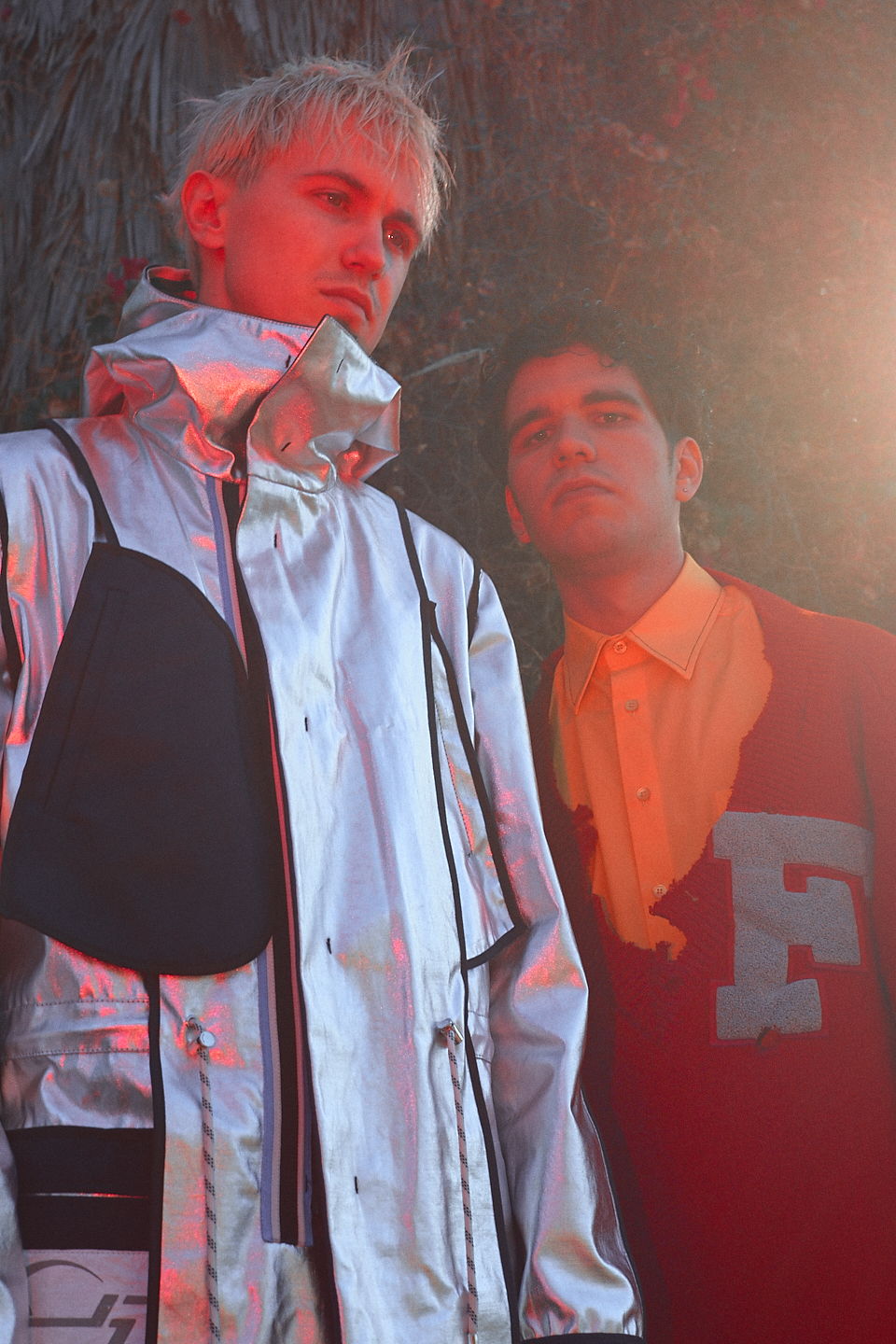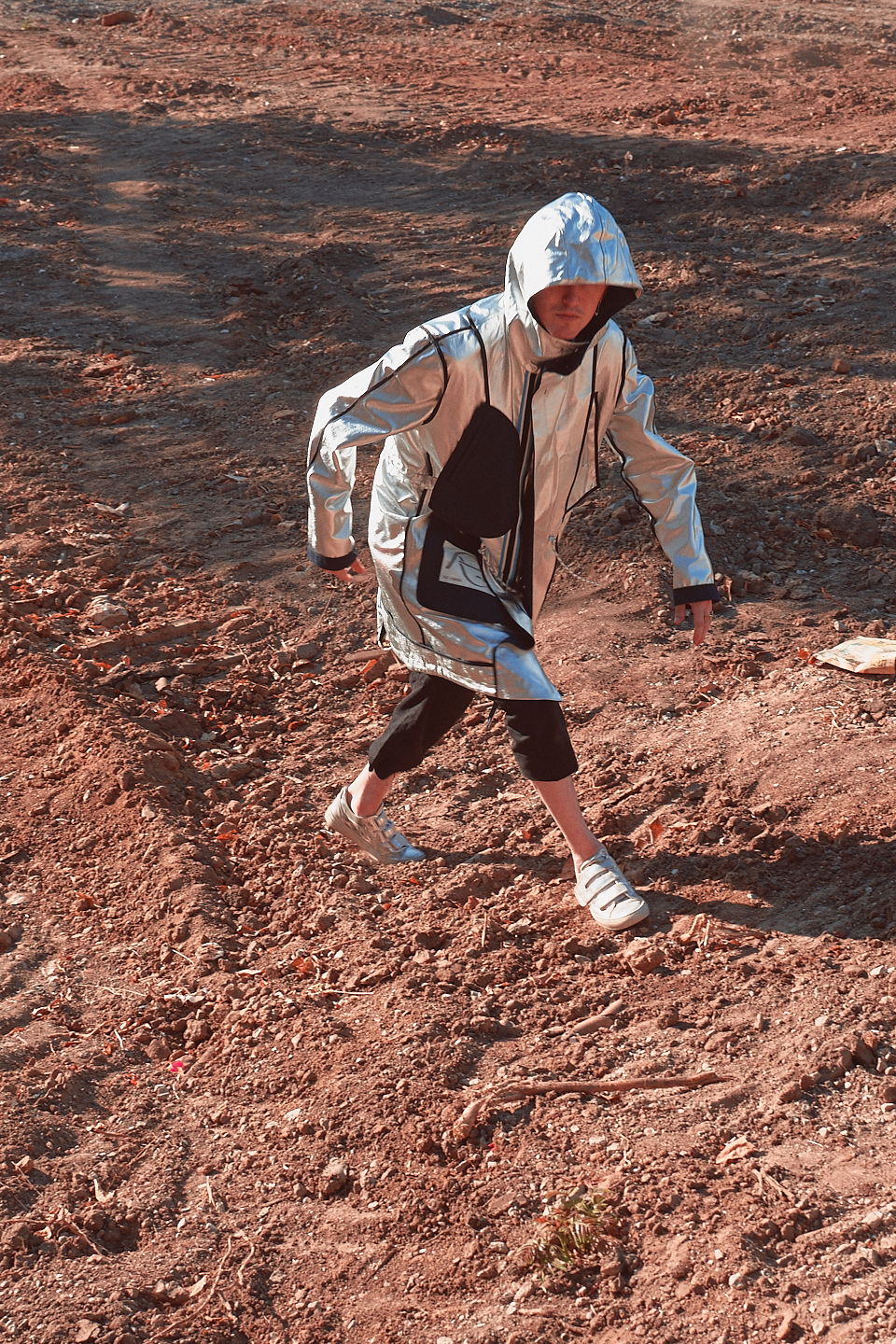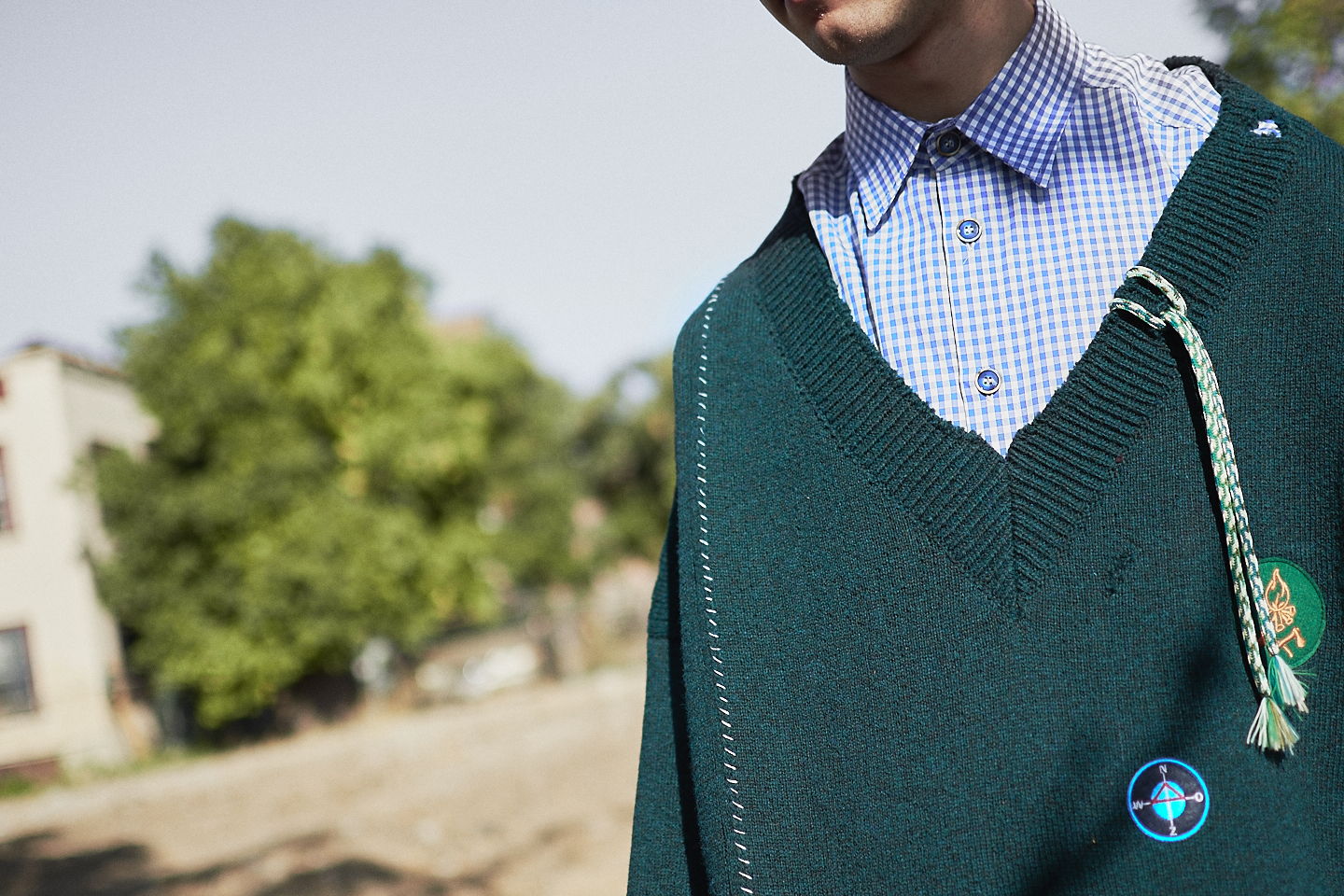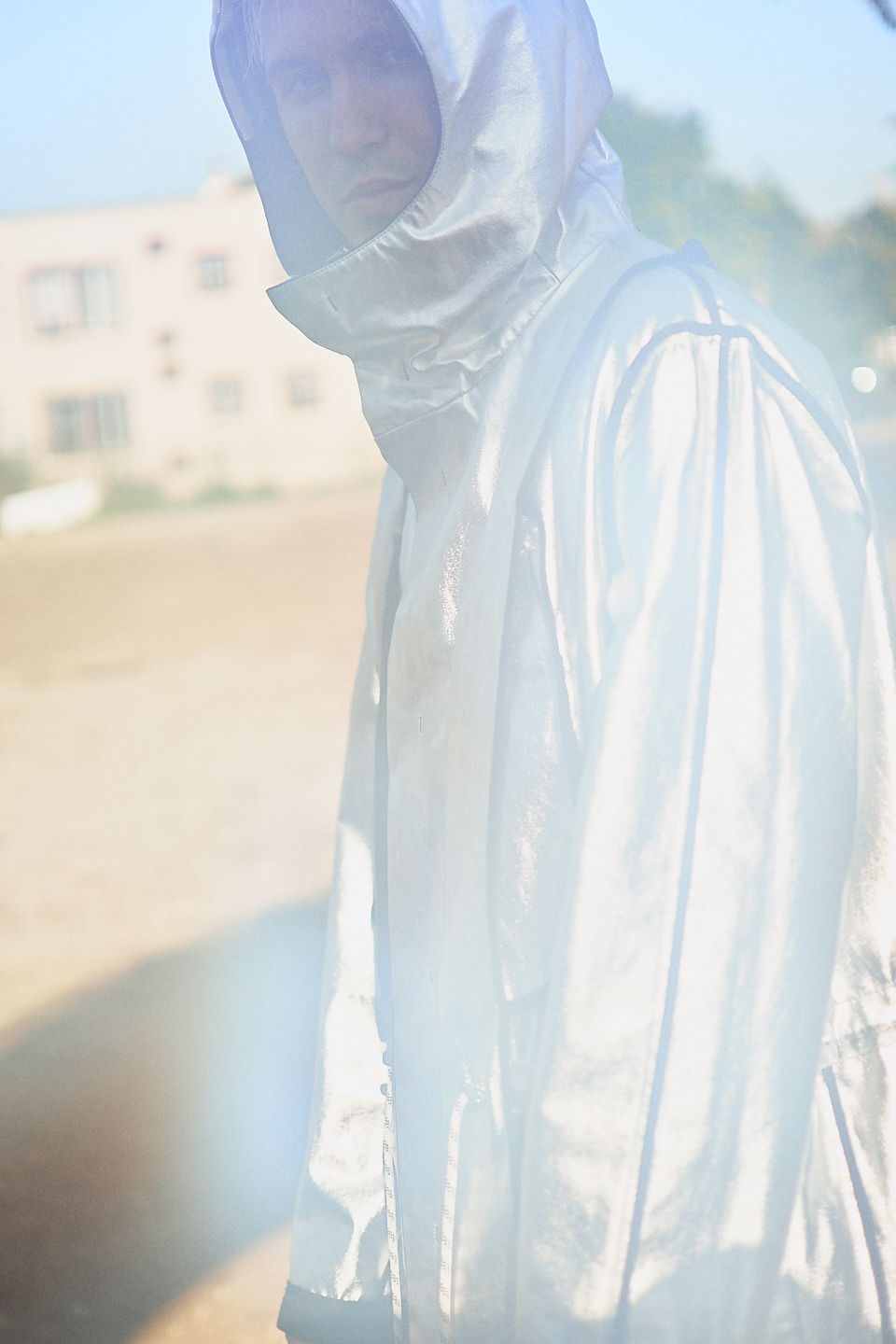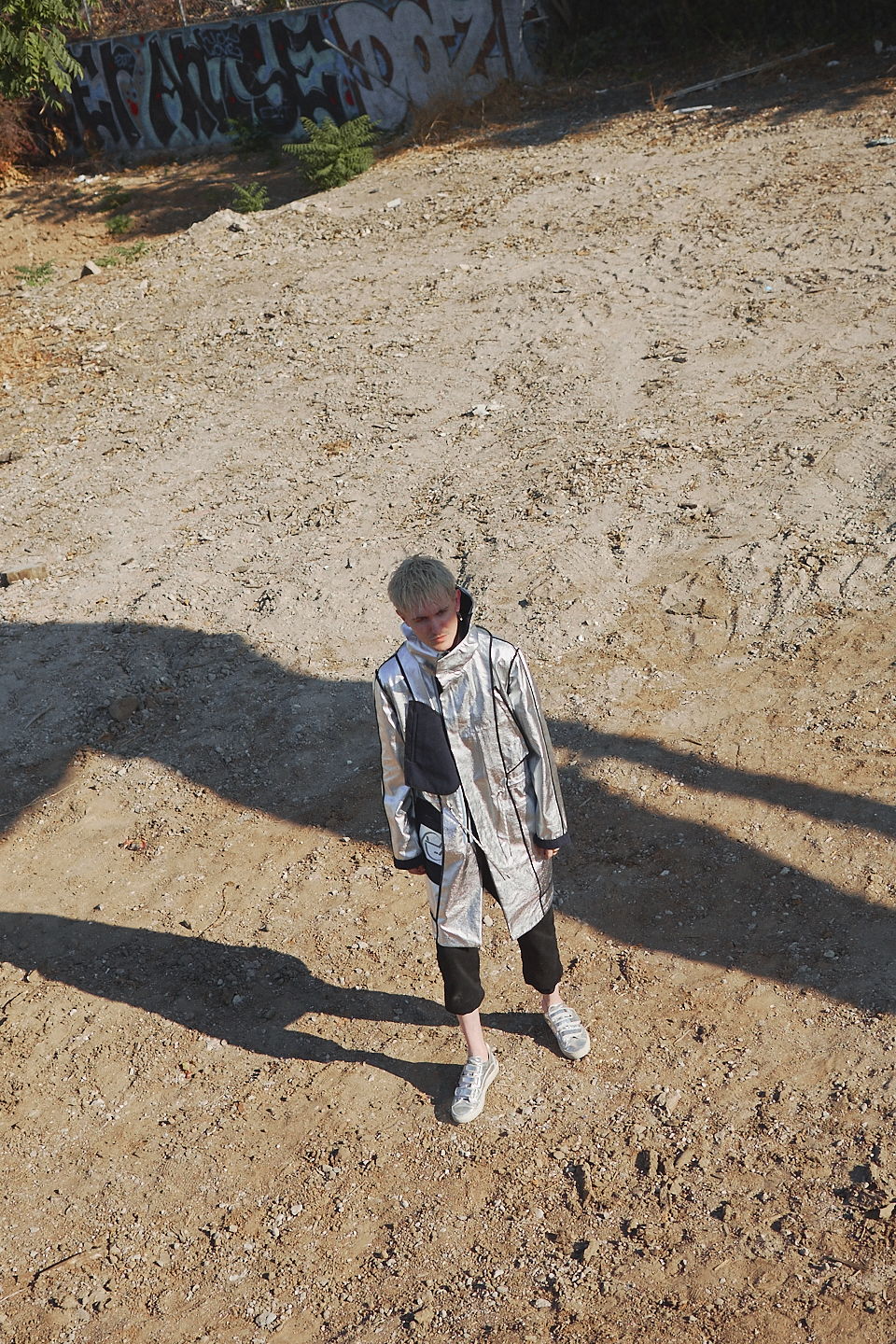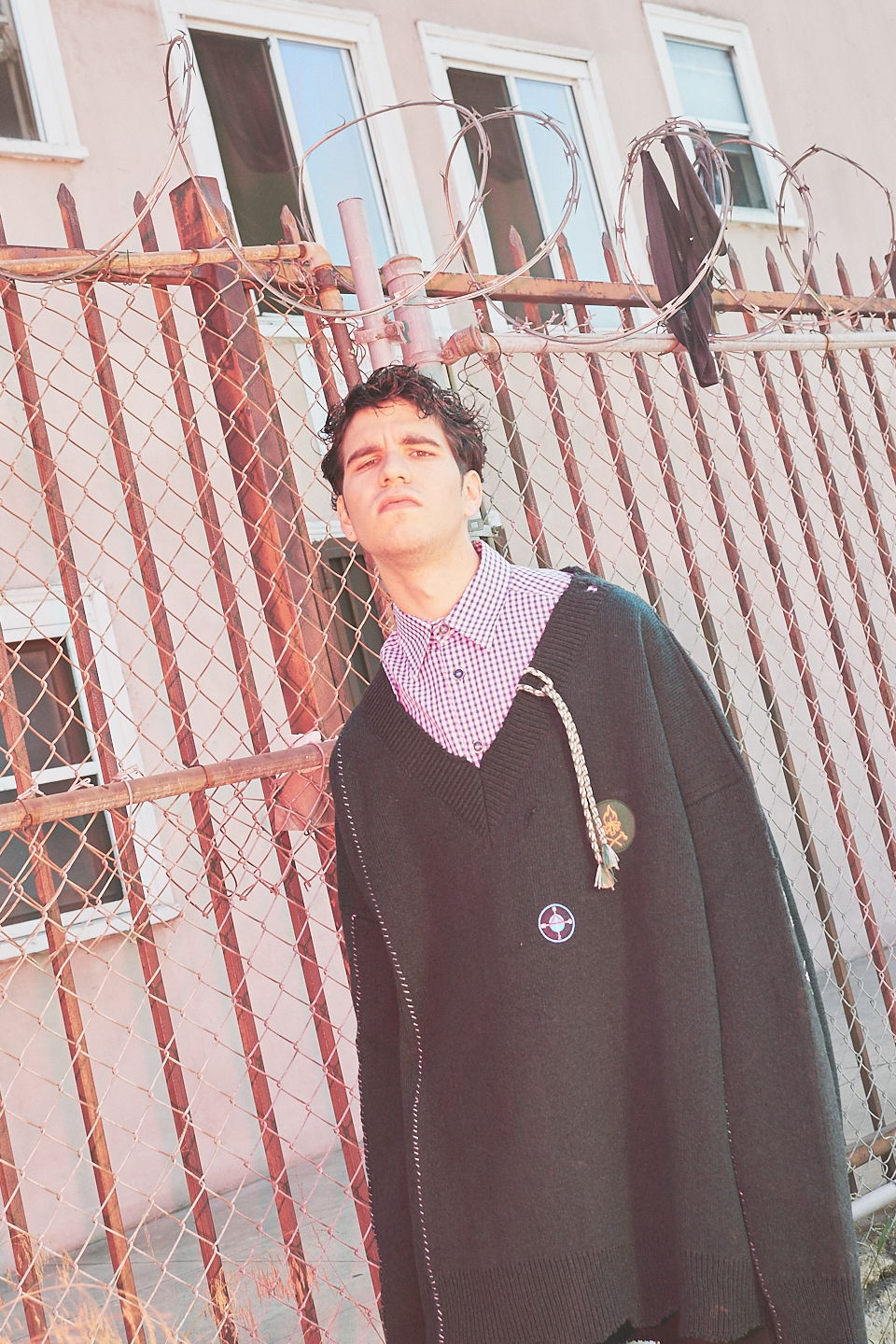 Ideas of identity and independence are central to Raf's aesthetic with his Autumn-Winter 2016 collection acting as an Investigation and reiteration of his identity as a designer in relation to contemporary designers currently tapping into his legacy.