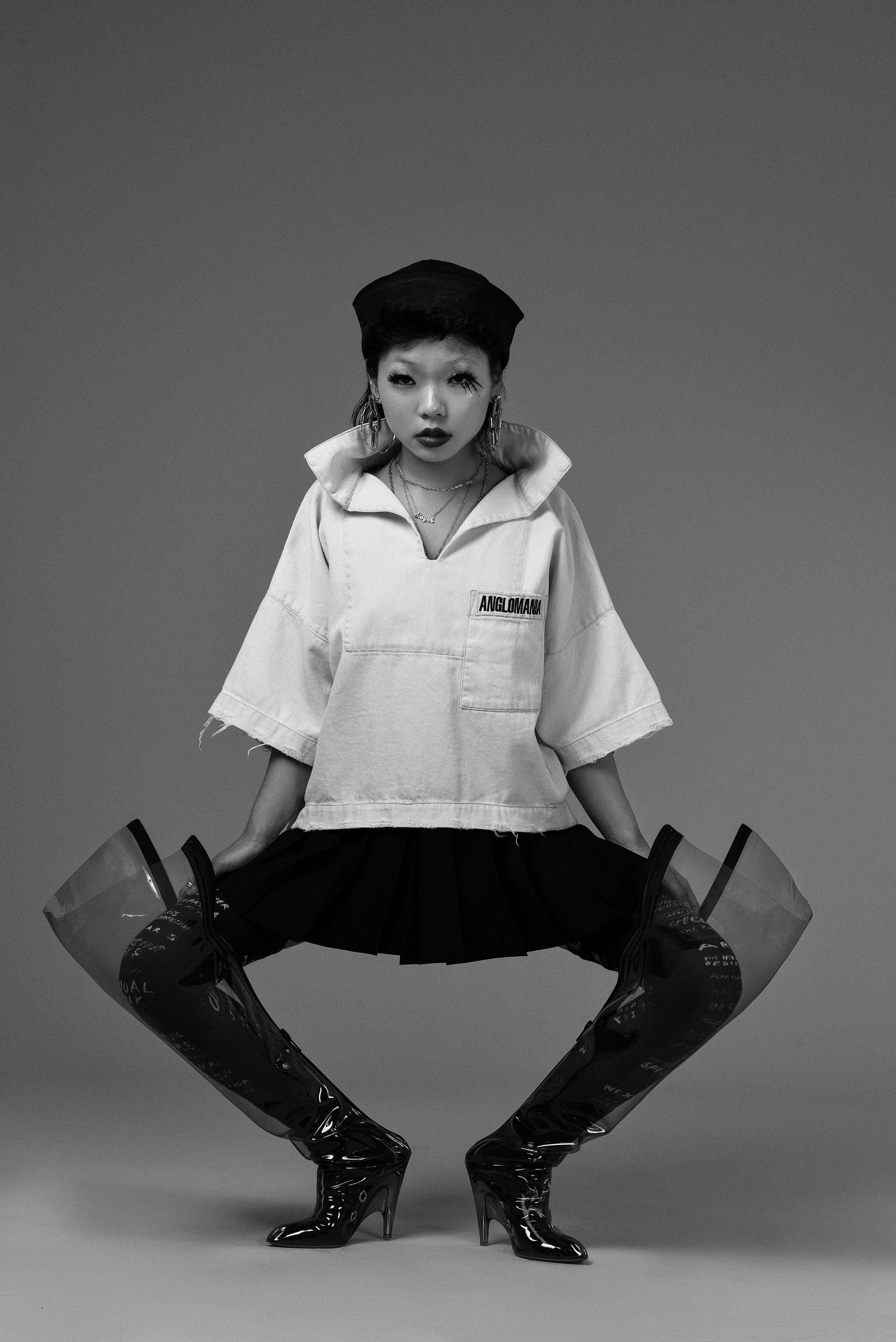 PRINCESS   
         GOLLUM
photography KATY SHAYNE
mua/h MARLAINE REINER 
styling HLNR
featuring GABBY SCHWAN
On GOLLUM
"I've always been really different from my family and always grew up thinking I didn't belong and that I must have been adopted by the gorilla that lived under the bridge by my childhood home (a story my mom made up when I would ask if she was my biological mother) but there was one thing that bonded her and I; it was the Lord of the Rings trilogy. Her favorite character was Gandalf, he's the elderly wizard, the dreamer of dreams who guides and aids all the characters, basically who she is in my life. 
"Mine was Gollum. His character was complex- looks/ acts/ speaks disgustingly but somehow is endearing and after getting to know, is not an evil being but just one who is severely conflicted. He was actually the ring bearer the longest other than its original owner Sauron and was tormented way longer than Frodo or Bilbo ever were." 
"Ironically and sorry to give away the ending (hoping you have already seen or read) but Gollum is the one who ends up destroying the ring at the end and consequently himself. I could just relate to him and saw the good in him more than the bad. I guess that's what I want to highlight by adding 'princess' in front of gollum- to shed some light and love on the poorest of creatures that lives in caves and eats blind fish."