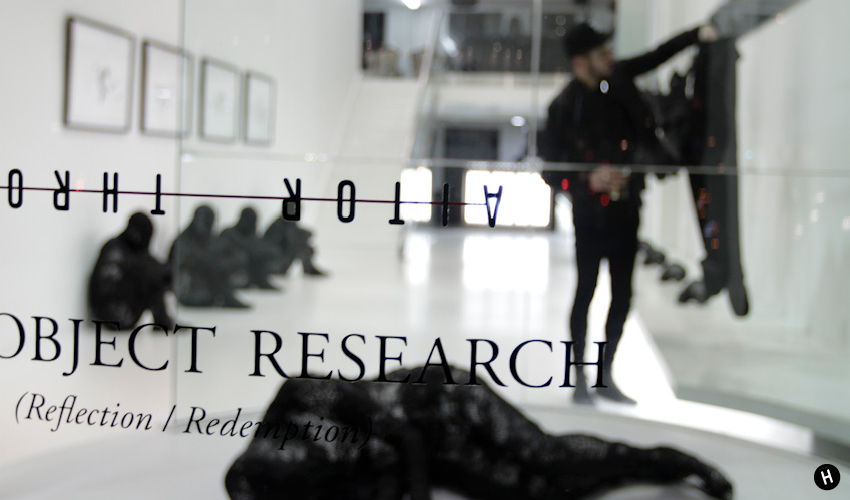 In the manifesto accompanying the collection Aitour Throup states: "I wanted to take off the armour that was my creative ego." Seen from the perspective of garment construction.......
Throup's 'New Object Research', first presented in Jan 2013, is the culmination of years of education and research, consisting of four main conceptual collections each with a firm basis in storytelling, technical innovation and textile heritage. New Object research has since become Throup's personal and artistic design forum, a place of experimentation and evolution. In 2016's trans-seasonal production 'The Rite of Spring/Autumn/winter' Throup used four 3D-printed, mesh casts of his own body piled on one another as if dead to represent the creative renewal of his previous ideas into a new artistic direction.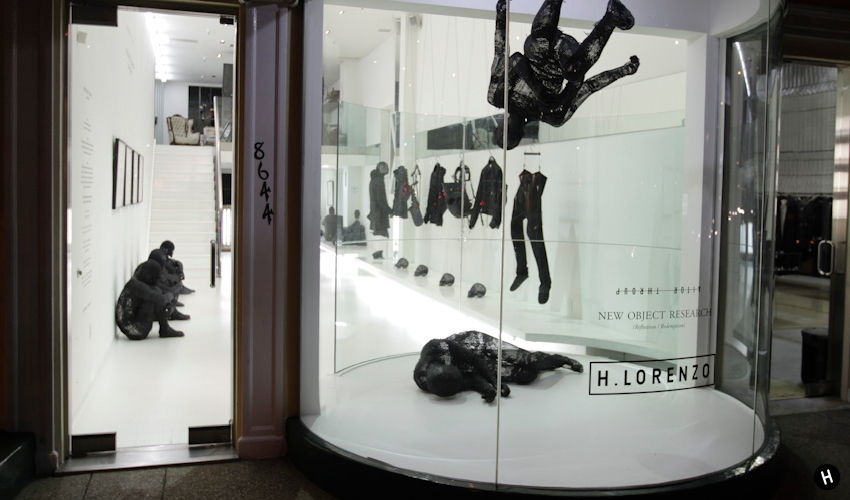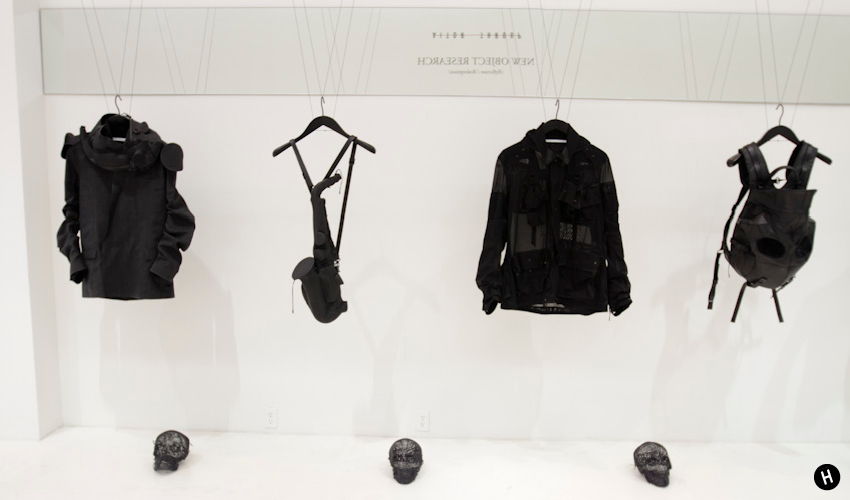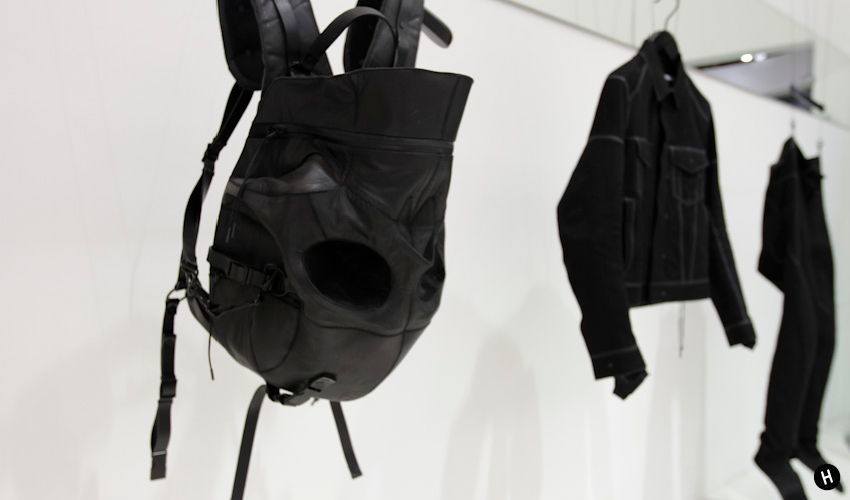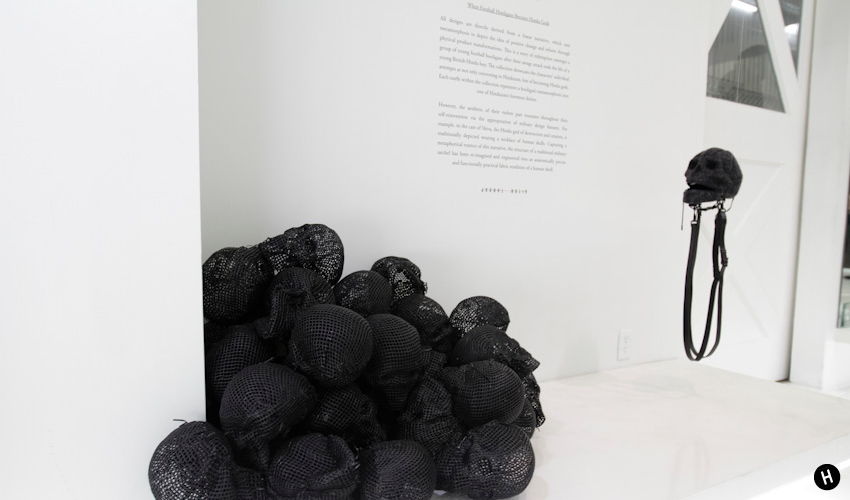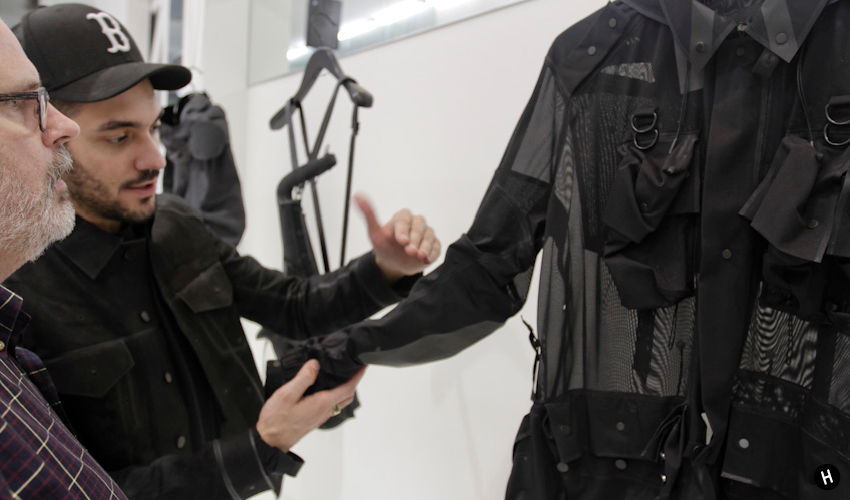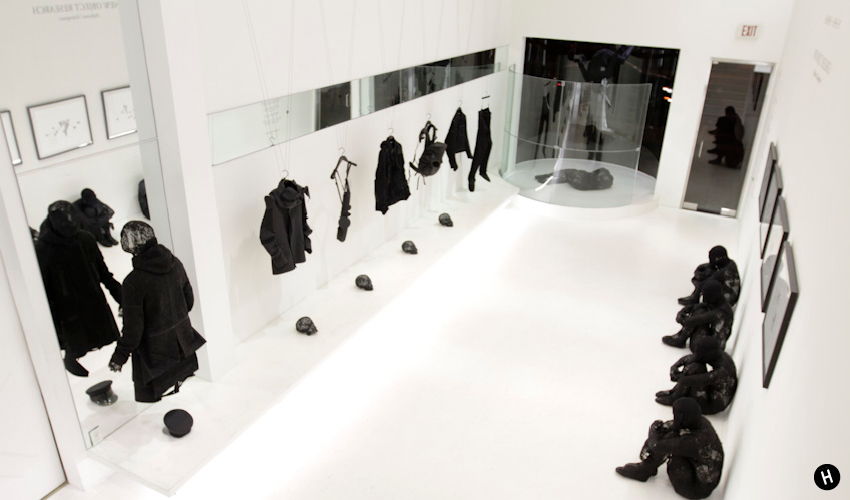 Throup's words:
"All designs are directly derived from a linear narrative, which uses metamorphosis to depict the idea of positive change and reform through physical product transformations. This is a story of redemption amongst a group of young football hooligans after their savage attack ends the life of a young British Hindu boy. The collection showcases the characters' individual attempts at not only converting to Hinduism, but of becoming Hindu gods.
Each outfit within the collection represents a hooligan's metamorphosis into one of Hinduism's foremost deities. However, the aesthetic of their violent past resonates throughout their self reinvention via the appropriation of military design features. For example, in the case of Shiva, the Hindu god of destruction and creation, is traditionally depicted wearing a necklace of human skulls, capturing a metaphorical essence of this narrative, the structure of a traditional military satchel has been re-imagined and engineered into an anatomically precise and functionally practical fabric rendition of a human skull. The caps featuring throughout the collection can also be worn as masks to conceal the face, serving as a reminder of the character's sinister past, whilst being reminiscent of Garuda the Hindu bird god, when the visors are worn off the face."